I married my
best
friend.
This post was originally going to be about a gift I made for my friends sisters bridal shower but then when I was thinking of what to name it, it slapped me right square in the face!!!!!! I married my best friend-love of my life-baby daddy-sexy pants-fiancé-Wes & didn't
even
share it on here. To keep an extremely long and semi personal story short... We did it in court at the beginning of the month yet still plan on having our "dream" wedding later on. So get off my back, grandma! (
kidding.... sorta
) Either way though we are blissfully living the married life and wouldn't want it any other way!
I love my
husband
! I'm so happy I can
finally
say that, ah!
Back to the original thought... Here is my "perfect pairs" gift basket I made for Miss Brittany. Adorbs!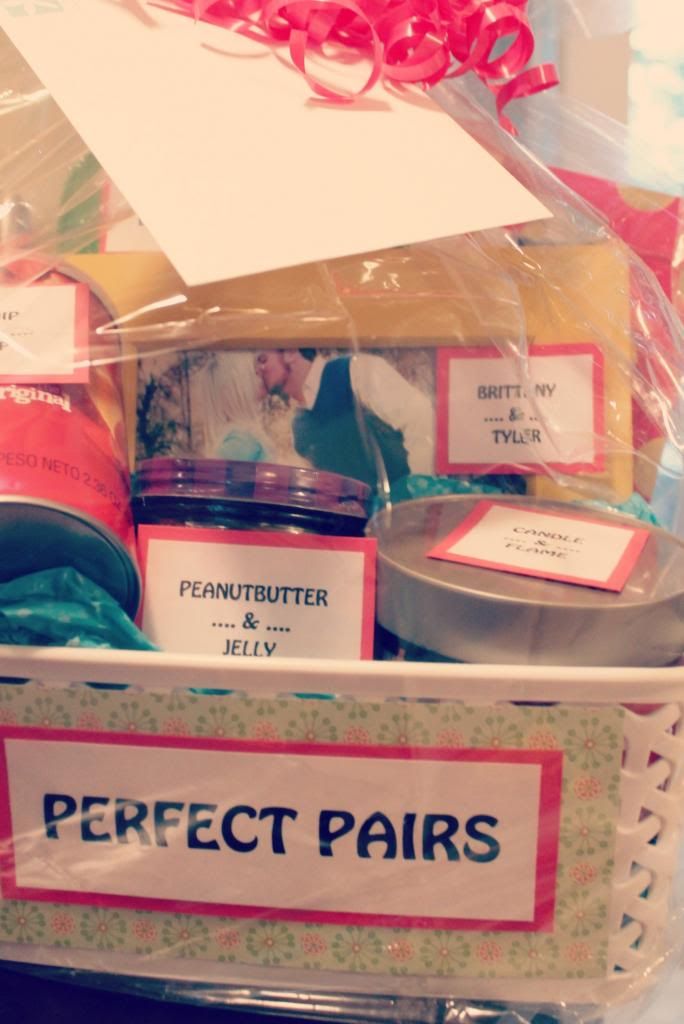 I have the cutest, most focused little helper in the whole world!